Links
Useful Links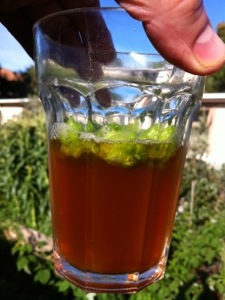 Tools
CO2 gas bottles
These can be filled at places like:
Brewer's Coop – Penrose
Homebrew West – Mt Eden
Fire Corp Industries – Onehunga
McCamish Scrap Metal
Scrap Stainless and Copper, that you can browse around, ferret through
the bins and buy at scrap metal prices.
Also good to pick up electric elements that are from water heaters,
1Kw to 3Kw and cheap as chips.
I picked up half a dozen under $10.00. All worked.
McCamish Scrap Metal,
370 Neilson St,
Penrose
Stainless Products
Stainless steel tri-clamps, pipes, tubes, fittings that you can browse around
and fit together, take your bits in and try different fittings. Real handy.
Low cost as well, but all new un-used parts.
Stainless Products,
298 Neilson St,
Onehunga
ph: 634 1241
email: sales@stainlessproducts.co.nz
North Shore Laser Cutting
False bottom, laser cut, 340mm dia with 1mm wide laser cut slots.
North Shore Laser Cutting,
23 Peters Way,
Silverdale
ph: 09 421 9073
Carol Sumner
sales@oscs.co.nz